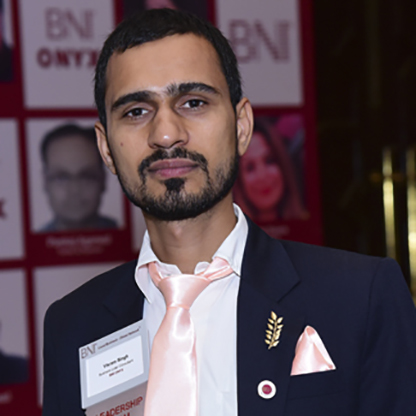 Mr. Vikram Singh
A financier and banking industry expert with experience of more than 10 years, Mr. Vikram Singh, is one of the minds behind the firm Nesbee. A graduate in chemistry and an MBA in Finance & Taxation, he has experience working with various top-notch banks in the country. His expertise lies in MSME financing, working capital finance, Trade & Forex, and Export and Import licensing.
A certified associate of the Indian Institute of Banking & Finance he also has certifications in Trade Finance, SME Finance, CRISIL. Among many feathers in his cap, he has also received the best business award in the SME category from ICICI, Kotak, and Mahindra bank in the year 2018.
His personal interest in Indian mythology has enhanced his love of Indian spices, their usage in Indian mythology and ancient India, and the same has now spread into his professional life.