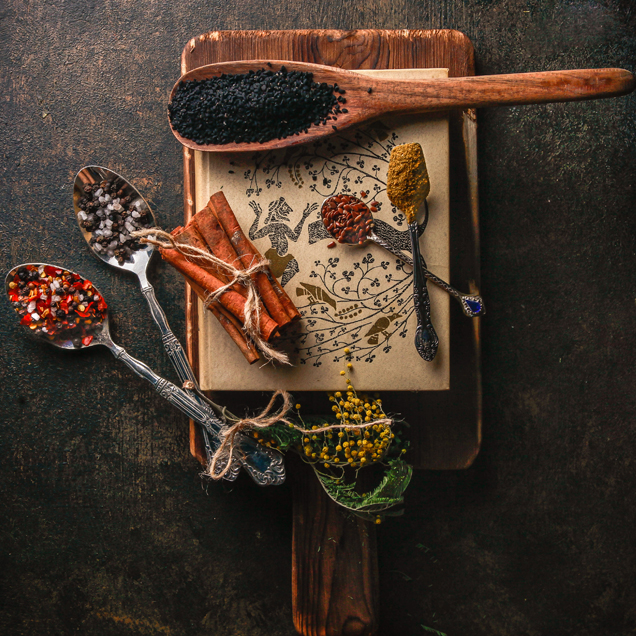 History of Indian Spices
If people world over were to know onething and only one thing about the Indian subcontinent that has to be the Indian spices. In the remotest corners of the world, if anyone has heard the name of India it is because of its spices and herbs.
These magical and tasteful edibles, which are also famous for their medicinal properties, have a history older than the recorded one. Spices from India find a mention in the mythological literature and evidence shows that spices in India have lived longer than 7000 years.
The earliest spices found in India were cardamom and turmeric.In the Ancient India surgeons used spices for treatment and to ward of evil spirits. The spices have since been used in India in Ayurvedic medicine to treat various ailments. Spices like Turmeric, Ginger, cardamom, Black pepper, cumin seeds are said to have medicinal benefits. Even today spices are used in Indian households for medicinal purposes.
Many a discoverer were lured by the aromatic spices of India and for the longest time in history, India has provided the world with spices starting with countries like Mesopotamia, Arabia, Egypt moving on to Greece & Rome and then gradually the entire world.
Needless to say, that today India houses the best quality of spices and is the biggest exporter of spices to the world.